Get walking to change the future for children and support JDRF.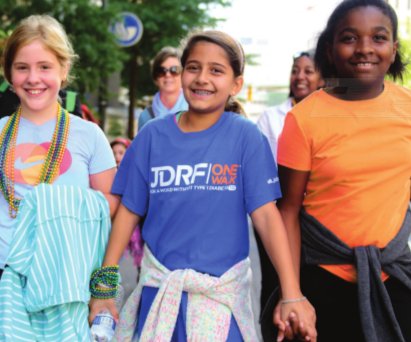 Christ's Pieces, Cambridge
Sunday 12 June 2016 from 10.30am
5km or 10km walk
£10 for adults, free for under 18s
This is another great JDRF fundraising event. Why not get your walking shoes on and meet the JDRF team at Christ's Pieces on Sunday 12th June.

You can register to take part in this great event here at JDRF.ORG.UK/ONEWALK
If you would like more information about this event, or how to support children and young people with Type 1 Diabetes, and support the work of JDRF, you can email the fundraising team here  – cjoseph (at) jdrf.otg.uk
---
Editor's Note:
'There are currently 400,000 people in the UK with type 1 diabetes, over 29,000 of them are children.
We are committed to eradicating type 1 diabetes and its effects for everyone in the UK with type 1, and at risk of developing it'.  Source JDRF web pages/2016

The conversationsEAST team are steadfast in their support of JDRF. The charity's fundraising team at JDRF are committed, enthusiastic and ethical…with a boundless energy to match. We recommend you support them too.
They would make a great 'most favoured ' charity for your organisation too.
---

Why not visit our other site pages whilst you're here...